Ecma SG participated in the fifth World Internet Conference (November 7-9, 2018) in the town of Wuzhen, Zhejiang Province of China
On the invitation of the Cyberspace Administration of China and of the Organizing Committee of World Internet Conference (Wuzhen Summit) Ecma International Secretary General Dr. Istvan Sebestyen gave a presentation in the Session on "Protection of Personal Information in the Age of Big Data" and then participated in the Session "5G Era: Opening and Cooperation for a Better Future" on the Roundtable on the "Profound Impact of the Arrival of 5G". Before the conference the Beijing News made an interview about some standardization questions (available here).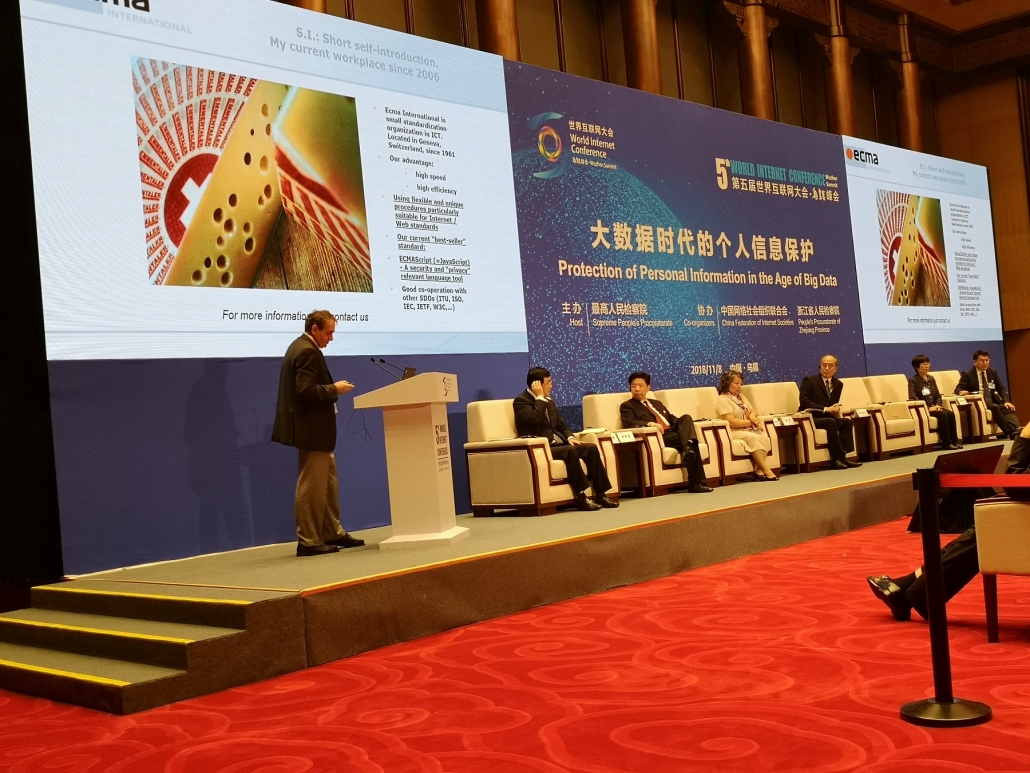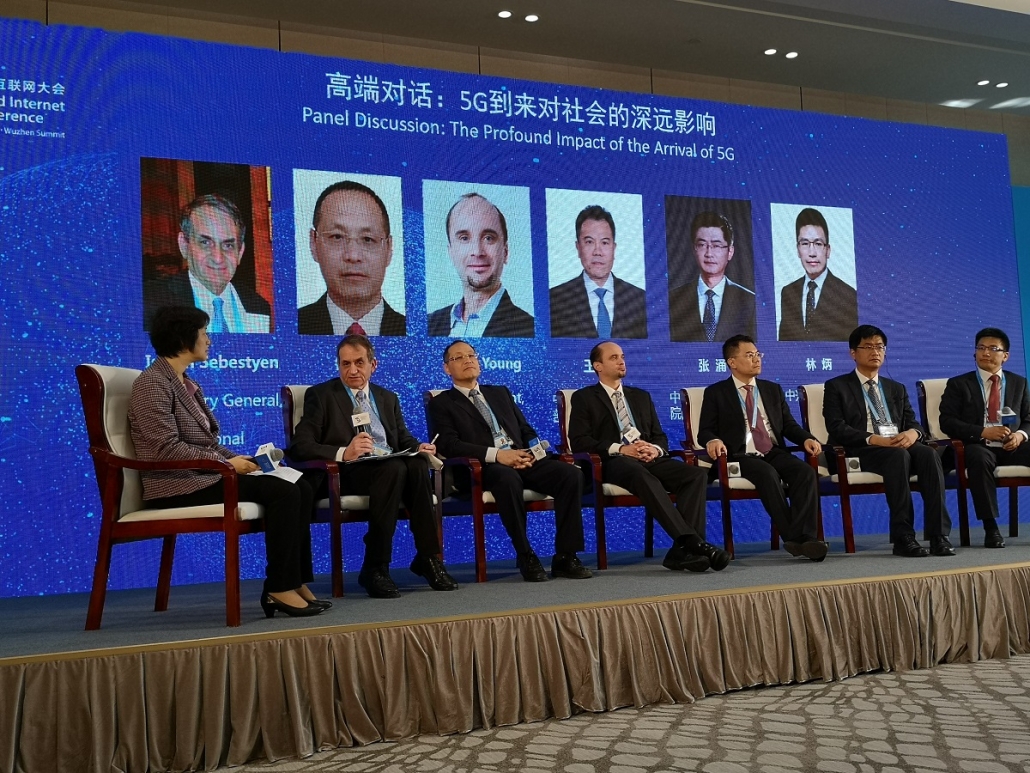 For more information: please contact Dr. Istvan Sebestyen, Secretary General of Ecma International. Email: istvan@ecma-international.org.